Free online order form builder
Collect orders and payments from your customers easily with the 123FormBuilder online order form generator. Drag & drop fields, configure and generate the order form script.
Create a form
It only takes you a few minutes to build your order form, generate the script and paste it on your online shop.
Order forms are the foundation of selling online. They make it easy for your customers to place orders and for you to get paid. However, creating order forms could take some of your time and would require programming experience. But there is an easier way to get the job done. 123FormBuilder generates order forms that makes it easy for buyers to place orders in just minutes. All they have to do is choose the products they want and provide the right identification and payment information.
Building an order form with 123FormBuilder is simple:
Set up notifications and add a payment gateway (optional)
Get your order form script code within the builder
Paste the order form code where needed on your website
Track incoming orders and sell online
Set up your order forms as easy as 1-2-3!
Focus on what you sell

You have the power to choose what works best for your business, so you can focus on what you sell, not how you sell it. You can sell a single item at a fixed price or offer a variety of product models and service types at different price points. We also make it easy to showcase your entire product catalog right within your free online order form.

Optimize

Optimize the purchase process with dropdown lists, single choice or multiple choice fields that let your customers pick what they want, and include number fields with validation so people order the right amount. Our order form template includes custom fields for delivery date and address, so shoppers can send their orders anywhere and include detailed instructions for delivery.

Customize

You can customize everything about the order form to your liking, including the theme design and logo. This helps build shopper trust in your brand and the purchase process.
Let your customers choose how to pay on your order forms
Payment Processors

For customer convenience, the 123FormBuilder credit card payment order form can be integrated with the most popular payment processors on the market. Create a PayPal order form, Stripe payment form, or accept payments through Authorize.Net. Collecting payments is a breeze and you can generate leads after each purchase to build your customer base.

Advanced features

123FormBuilder online order forms include advanced payment integration, so you can create custom calculation formulas and apply taxes and discounts to individual products or the order total.

Our Free Basic Plan includes all the order form features you need - design customization, calculations and payment summary. It's always free, and no credit card is required. Payment integration requires a Platinum Plan or above. Non-profit organizations get special discounts.
Ready to use templates
Select the type of order form you need for your business below or browse through our complete web form templates collection.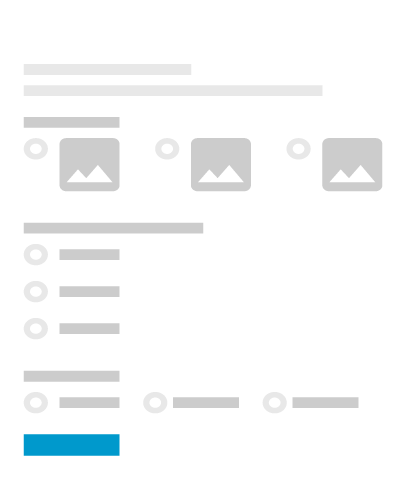 Start building your online order form.
Sign-up takes less than 60 seconds.